Where
Science & Art #5
and
Science & Art #6
drifted in new directions for
the series
by being most a blend of dark sours (#5) and bottle conditioned with fruit juice (#6), Science & Art #7 goes right back to where the series started, utilizing only two components. Similar to what was done with
Science & Art #1
and
Science & Art #2
, this blend takes a blonde Brett saison and marries it to Citrine, creating a fruity, tart, and slightly-funky offering. In this case, heavy emphasis on fruity given that the blonde saison base for this iteration in the series, Demeter Facile (
recipe
;
tasting notes
), is one of the fruitiest beers I've brewed to date, even though it had no actual fruit additions.
The process to this blend wasn't terribly complicated, as I had an extra fermenting bucket full of Demeter Facile as well as several carboys of fermenting Citrine (my house blonde wild) to pick from. In this case, I selected a batch of Citrine (
dreg blend version
) that was mildly funky and tart, but had a nice lemon and pineapple character, as I thought that would pair quite well with the orange, lemon, and tropical fruit character coming out of the Demeter Facile. I was aiming for something that would be dry and lightly-acidic and would be popping with fruit character, even though it would contain almost no residual sweetness.
For this blend, the final ratio was 5 gallons of Demeter Facile and 1 gallon of Citrine. To accomplish this, I transferred the Demeter Facile to a bottling bucket, and then used an auto-siphon to rack the 1 gallon of Citrine into the bucket, keeping the tubing inside of the Facile that was already transferred. I flushed the bucket with CO2 prior to adding the Facile, and also added a blanket of CO2 on top of the Facile prior to adding the Citrine. I also purged the auto-siphon with CO2. All of this was certainly overkill, as the beer was set to condition with Brett, which would pull out any oxygen pickup quite quickly.
I then added the priming sugar, aiming for 3 volumes, and carefully mixed that in. This was a little bit lower than my typical blonde saisons, but given the fruity profile I was going for, I knew it wouldn't be as crisp as many blonde saisons that I've done, and I wanted the carbonation to be a little bit lighter so that it would linger on the palate a bit longer.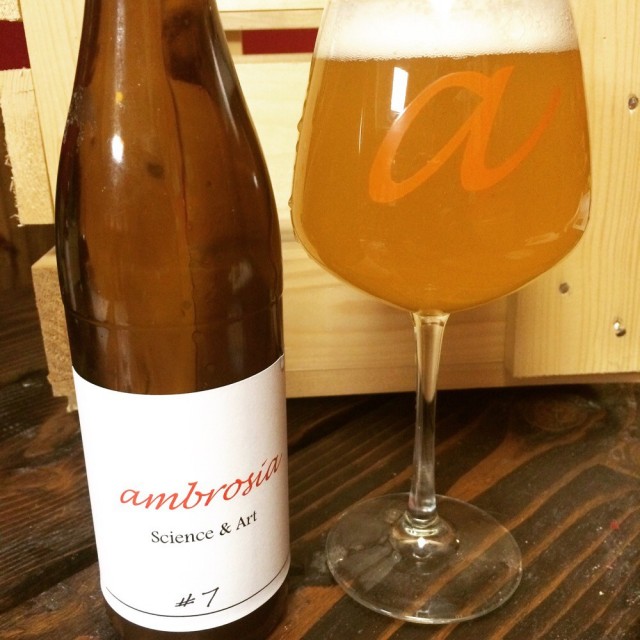 Appearance: Slightly-hazy light orange color with a big, fluffy head that lingers for quite a long time, leaving plenty of lacing on the glass on the way down.
Nose: Orange and lemon with a bit of pineapple and other tropical fruit. Light grass and a bit of wheat. Excessively fruity, just as I was hoping for. As with Demeter Facile, this beer is quite reminiscent of SweeTarts up front.
Flavor: Loads of fruit with oranges, lemon, pineapple, and guava. Moderate tartness. Just a bit of chewy wheat on the backend. Subtle funk coming from the Citrine, but the Facile really dominates here. Almost the same flavor and tartness that you'd get from a "tropical"-flavored candy or ice cream.
Mouthfeel: Light-medium body with plus carbonation and a light acidity through the finish. Super fruity and tart throughout. Great body with ample carbonation; never seems too thin.
Overall: The Citrine didn't add too much, but I think it rounds the beer out nicely. This is just over-the-top fruity and reminds me a bit of some Fantome beers I've had (minus the peach), as well as some aged Sanctification. Not saying this is in the same league as those beers, but this definitely has similar qualities. I will definitely make this again, and as with many beers, will experiment with conditioning this with honey or fruit juice. I'd really enjoy seeing what would happen if I conditioned this with something like passion fruit, apricot, or mango juice. Maybe juice from some of the
lemon guavas
that I'm so fond of.